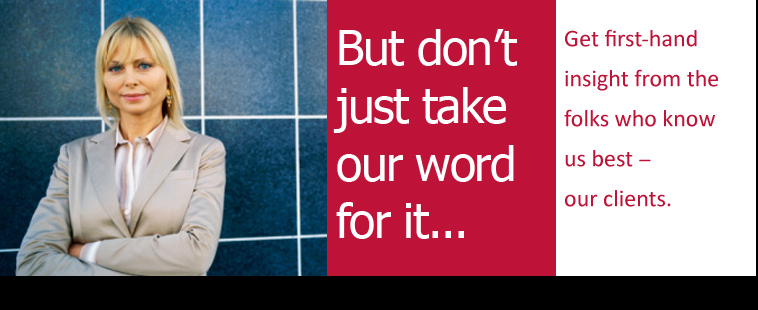 Client feedback provides an important aspect of how we do business. The Lauris Online team is dedicated to providing a user experience that is easy, sensible, and reliable. We're listening, so we know what it takes to eliminate the stress of managing massive amounts of paperwork and patient files.
Goal: Develop an effective, custom-fit plan of action
Outcome: "When I was first introduced to the software and the staff from Lauris Online, I was pleasantly surprised! The product is exceptional and reflects the integrated approach that Lauris Online takes to manage our complex environment. A strong sense of customer service is reflective in the approach that the entire group from Lauris Online takes in solving issues. Our progress in implementing Case Works into our multi-state environment is going very quickly and that progress is a direct result of how quickly the Case Works staff responds to getting it done."
John L. Brining
Division Controller for Eastern Region
Providence Service Corporation
---
Goal: Produce immediate, tangible results that benefit the client
Outcome: "We are in the early stages of implementing Lauris Online and have already experienced a significant reduction in administrative time required to gather information for reports. Lauris Online staff have been able to develop customized reports that compile pre and post placement functioning. Lauris Online increases the overall effectiveness and quality of our program by allowing access to necessary clinical information from anywhere there is internet service. In the field of social service crisis intervention is frequent. Lauris Online meets the need of immediate access to records."
Michelle Portman, LCSW
Smoky Mountain Children's Home
---
Goal: Continually welcome challenges and meet high expectations
Outcome: "We have found the Lauris Online program to significantly improve the time involved in oversight and review of client documents. Billing has been much faster and also does not require the handling of the paper file. Our billing staff can bill and record payments, then remove the documents from the queue easily. Having our clients' goals automatically transfer to the progress note from an assessment or case plan, with the ability to specify outcomes on each goal as the progress note is written, keeps staff focused on what has been and needs to be accomplished. I am very happy with the whole system and look forward to continued upgrades and improvements."
Pamela A. Baker LPC, NCC
Executive Director
Family Mental Health
---
Independent study gives final word
A third-party study conducted earlier this year concludes by recognizing our hard work and superior product. We're proud to share the results from this highly respected professional.
"Lauris Online appears to be everything it advertises itself to be and more. It works, can be quickly implemented, it is low cost, the customer support is superb, and customer satisfaction is excellent. The product is fully customizable and can be readily adapted to various enterprise types and workflows. Management staff and technical support staff are accessible, efficient and effective."
Gary C. Hankins, MD
RSS Medical Director
---
Click here to request a live product demonstration.